A First Class and Authentic Doner House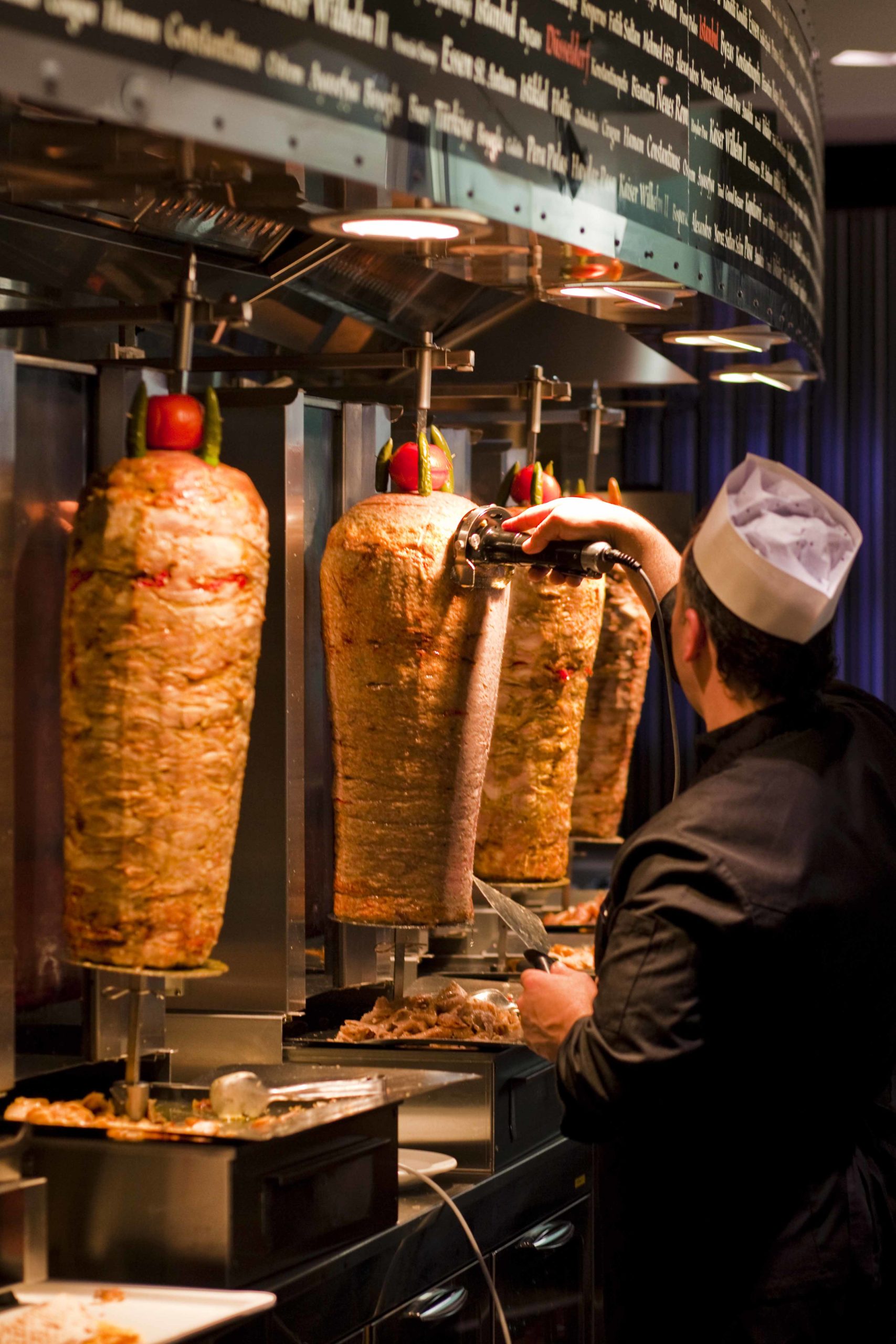 Welcome to Alice Premium Döner
Our Delicious Story
Welcome to our world of pleasure that keeps on turning and turning! Come to the place where tradition and modernity meet...

Inspired by the idea to re-establish the Doner in society, as well as to present it in a new way and to offer it to everyone in a stylish and modern atmosphere in an enjoyable way, our concept has its origin.
You can find our online menu HERE (download as .pdf file), or clearly divided into categories. Browse through at your leisure, we look forward to your order and are of course available for questions and individual compositions.
Bunte Burger
Döner Dürüm
Döner Salat
The origin of the Doner began over 400 years ago in traditional Ottoman cuisine and is still one of the most popular freshly prepared dishes. Originally, this "Şiş Kebap" ("grilled meat on a skewer"), was prepared the old-fashioned way over an open fire until it was finally grilled spinning upright on a skewer. The meat was marinated with finely chopped onions, paprika, cumin, salt and pepper and then grilled until juicy. This recipe was passed down from master to apprentice and today is offered in numerous modernly interpreted variations.